Playoff Football Tuesday!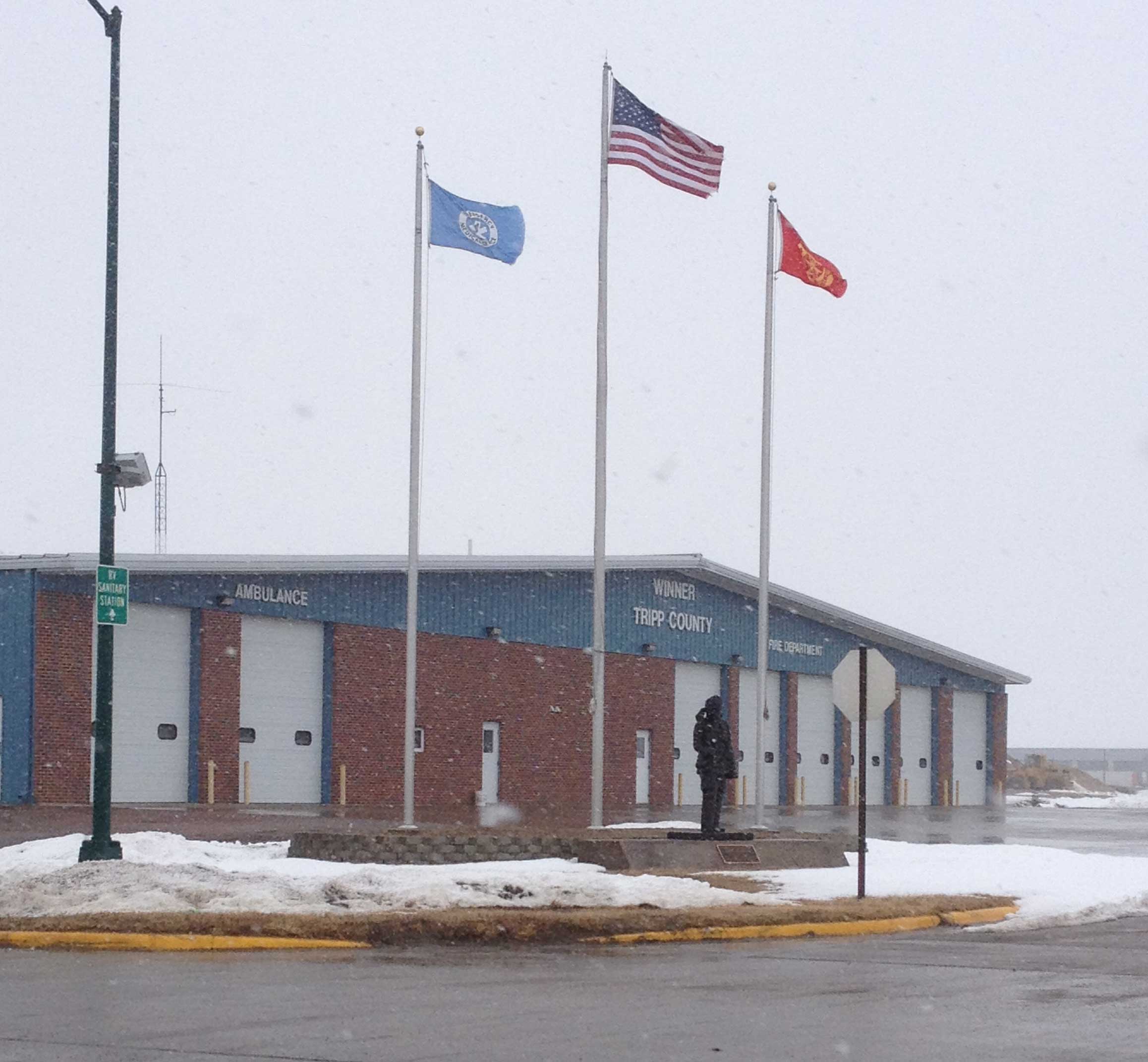 Today  Mostly cloudy, with a high near 69. South wind 10 to 17 mph, with gusts as high as 24 mph.
Tonight Mostly cloudy, with a low around 47. Southeast wind 7 to 9 mph becoming northwest after midnight.
Wednesday Mostly sunny, with a high near 67. Northwest wind 7 to 10 mph.
Wednesday night Partly cloudy, with a low around 45. Northeast wind 6 to 9 mph becoming south after midnight.
Click Here For Any Cancellations & Postponements!
RECENT NEWS

Farmland value news October 25, 2016 PIERRE, S.D. (AP) – The average value of farm and ranch land in South Dakota has dropped for the first time in at least a quarter century. A new report from South Dakota State University says the average per-acre value of land dropped 2.4 percent after averaging a 10 percent increase annually since at least 1991, ...
Summary from last weeks Technical Education meeting in Winner October 25, 2016 The following is a detailed summary from the technical education meeting that was held on October 19th at the Tripp County Courthouse: Our overall goal is to provide Technical Education courses for all ages. Local hands-on education should be directed toward local job opportunities, quick, effective skill building and adult education. Attendees spoke and the following ...
Benefit auction coming up for Cleo Barry October 25, 2016 There will be a benefit auction for Cleo Barry on November 19th at St. Mary's Hall in Winner. Supper will start at 5pm with a silent and live auction to follow. All of the proceeds will go toward medical expenses as Cleo is fighting her third round of breast cancer. For more information or to ...
RECENT SPORTS

Week 10 Football Poll October 25, 2016 KSFY/KWSN South Dakota Broadcaster's High School Football Poll Week #10 11AAA Washington (9-0) Roosevelt (8-1) Brandon Valley (6-3) O'Gorman (6-3) Aberdeen Central (4-5) Others Lincoln (3-6) RC Central (3-6) 11AA Mitchell (8-1) Harrisburg (7-2) Pierre (4-5) Spearfish (5-4) Huron (4-5) Others Douglas (4-5) Yankton (3-6) 11A Tea Area (9-0) St. Thomas More ...
Playoff Football for tonight October 25, 2016 First Round Playoff Football 11B #4 Redfield/Doland at #1 Groton Area #3 Mobridge/Pollock at #2 Aberdeen Roncalli #4 Flandreau at #1Sioux Valley #3 McCook Central/Montrose at #2 Tri-Valley #4 Parkston at #1 Winner #3 Bridgewater-Emery/Ethan at #2 ...
Volleyball from Monday October 25, 2016 Alcester-Hudson def. Viborg-Hurley, 25-11, 25-18, 25-16 Andes Central/Dakota Christian def. Gregory, 25-18, 25-9, 25-22 Avon def. Gayville-Volin, 25-16, 25-23, 25-12 Baltic def. Flandreau, 20-25, 25-20, 25-21, 25-21 Beresford def. Dell Rapids, 25-23, 17-25, 29-31, ...