Sunday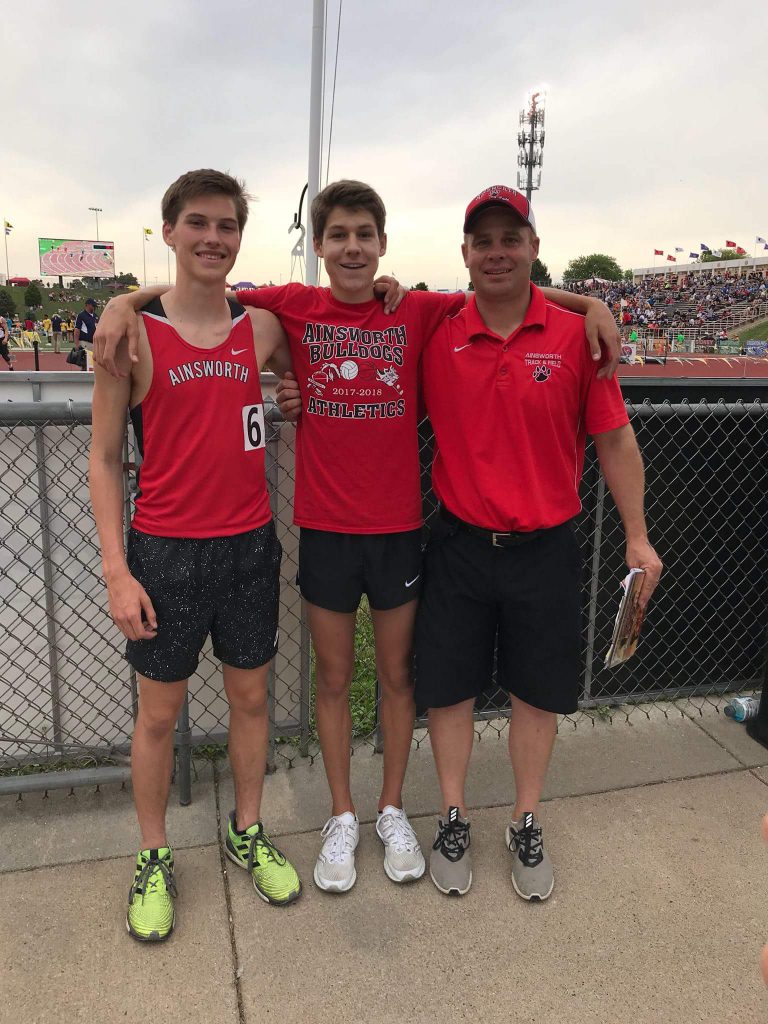 Today Partly sunny, with a high near 64. North wind 6 to 9 mph becoming east in the afternoon.
Tonight Mostly cloudy, with a low around 47. East wind 5 to 9 mph becoming south after midnight.
Monday Mostly sunny, with a high near 76. South wind 6 to 10 mph.
Monday night A 20 percent chance of showers and thunderstorms after 1am. Mostly cloudy, with a low around 58. Southeast wind 9 to 11 mph, with gusts as high as 16 mph.
Click Here For Any Cancellations & Postponements!
RECENT NEWS

Rain reports called in Friday morning May 18, 2018 Central South Dakota and North Central Nebraska saw a good amount of rain and lightning Thursday night. Stan Bicek, ten miles south of Colome, received an inch and a half. Pete Haukaas, southeast of Okreek, said an inch, 15 fell at his place. Cheryl Schroeder in Winner received .81. Donna Howland called in an inch ...
Sunday happenings in Burke May 18, 2018 Coming up this Sunday, a Burke chalk walk will take place at the Burke Civic Center. Registration will begin at 4:45 and the walk will be held at 5. Also in Burke for Sunday will be shooting sports and shot gun training from 4:30-7pm at the Civic Center. For more information call the Extension Office ...
Electronics Waste Collection coming up May 18, 2018 The North Central RC&D will be holding an electronics and household hazardous waste collection on June 1st. There will be collections in Springview from 9-11am, Ainsworth from 12:30-2:30 and in Valentine from 4-6:30. If you want more information you can call Kim at 402-376-5842.
RECENT SPORTS

Burke/South Central and Gregory victorious at Pre-Regions on Friday May 19, 2018 The Pre-Region 4B Golf Meets were held in Mitchell on Friday. The Burke/South Central girls and Gregory boys won the team titles. Taylee Indahl led all girls golfers as she ...
Nebraska State Track highlights from Friday May 19, 2018 Day 1 of the Nebraska High School State Track and Field Meet was held on Friday in Omaha. Locally, Ainsworth's Ben Arens won a state championship in the 3200 meter ...
Region 6A track results May 18, 2018 Event 101  Girls 100 Meter Dash =================================================================================== Meet Record: R 12.01  1991        Althea Meeter, Cheyenne-Eagle Butte 12.80  HH Name                    Year School                 Prelims                  H# =================================================================================== Preliminaries 1 Henderson, Landyn          8 Mobridge-Pol             13.2hQ                  2 2 Sorensen, Makenzie        11 Chamberlain              13.16Q                  ...
Persons with disabilities needing assistance with public inspection file content should contact Scott Schramm, 605-842-3333, 1-800-388-5997 or email sschramm@gwtc.net.