Friday, October 21st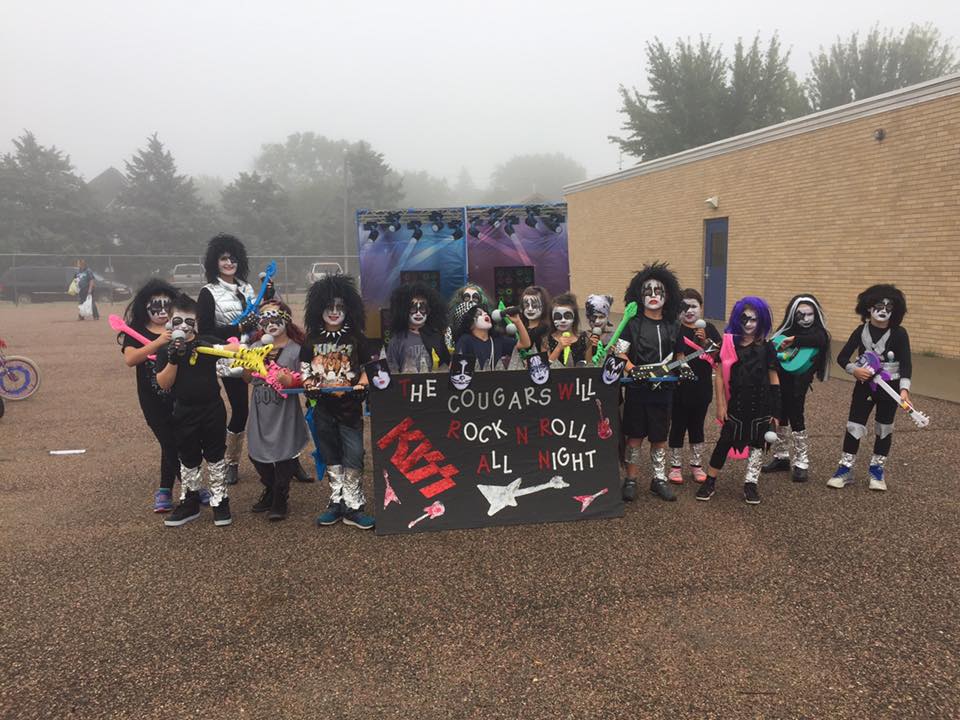 Today  Mostly sunny, with a high near 70. South wind 9 to 16 mph becoming northwest in the afternoon. Winds could gust as high as 22 mph.
Tonight Mostly clear, with a low around 42. Northwest wind around 6 mph becoming south after midnight.
Saturday Sunny, with a high near 76. Breezy, with a south wind 6 to 11 mph increasing to 15 to 20 mph in the afternoon. Winds could gust as high as 28 mph.
Saturday night Mostly clear, with a low around 45. Southwest wind 8 to 10 mph becoming northwest after midnight.
Click Here For Any Cancellations & Postponements!
RECENT NEWS

A few weekend reminders October 21, 2016 A fundraiser will be held at the Kimball Legion Hall on Saturday beginning with a happy hour at 5:30. There will be a silent auction and appetizers will be served at 6:30. A live auction and gun raffle will start at 8pm. All of the proceeds will go toward the purchase of playground equipment at ...
Wreath project underway in Tripp County October 21, 2016 The Winner VFW Auxiliary holiday wreath project is underway! You can purchase live wreaths for home decorations, gifts, business and cemeteries. All of the proceeds will support veterans and their families. The order deadline is November 14th. To order you can call Sandy at 605-840-4961, Connie at 840-9333 or Rosemary at 842-2127.
Blood drives coming up next week October 20, 2016 A few blood drives will take place next week. A drive will be held on the 24th from 12:30-5:30pm at the Grace Bible Church Fellowship Hall in Gettysburg. A blood drive will be held next Tuesday the 25th from 2-5:15pm at the Colome American Legion. To make an appointment call Vicki at 842-0270. A blood ...
RECENT SPORTS

Schedule for Friday October 21, 2016 Football Elkhorn Valley at North Central Valentine at Kimball,NE West Holt at Ainsworth Stuart at Bloomfield Cheer and Dance State Competition in Aberdeen Volleyball Crow Creek at Colome- Parents Night
Football from Thursday October 21, 2016 Aberdeen Roncalli 35, Mobridge-Pollock 0 Alcester-Hudson 46, Avon 14 Baltic 62, Irene-Wakonda 13 Bennett County 50, St. Francis Indian 0 Bison 60, Faith 16 Bon Homme 15, Canistota 12 Brandon Valley 31, Aberdeen Central 6 Bridgewater-Emery/Ethan 17, ...
State Cheer and Dance to happen in Aberdeen this weekend! October 20, 2016 We want to say best of luck to all of our area competitive cheer and dance teams that will be in action this weekend for the tenth annual state competition ...