Tuesday
Winner Regional Healthcare Construction plans.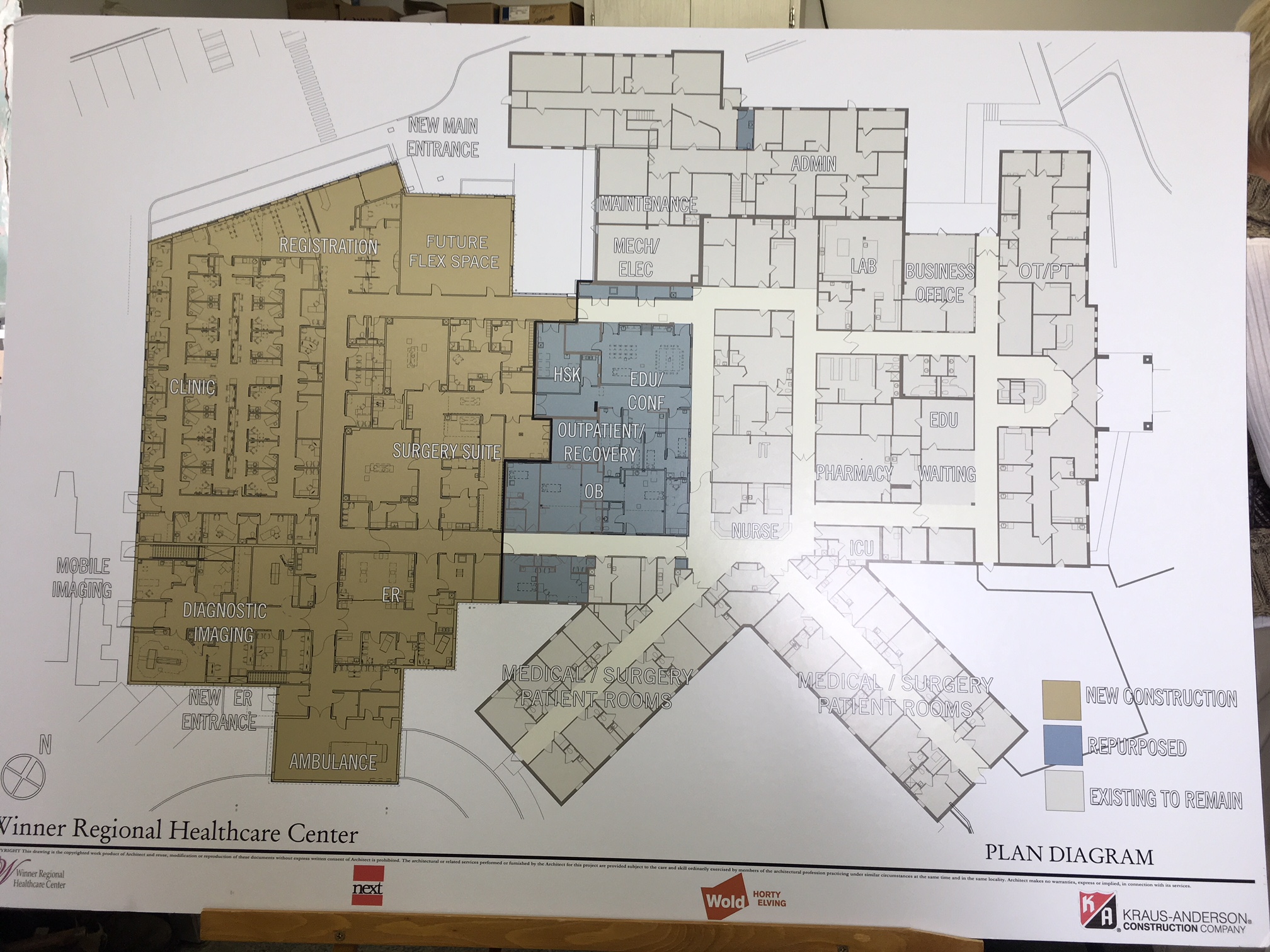 Today Partly sunny, with a high near 38. West wind 8 to 13 mph. 

Tonight Mostly clear, with a low around 19. West wind 8 to 10 mph. 

Wednesday Mostly sunny, with a high near 40. South wind 6 to 9 mph.
Wednesday night Partly cloudy, with a low around 23. South wind 6 to 8 mph.
Click Here For Any Cancellations & Postponements!
RECENT NEWS

Borderline Bassmasters Ice Derby coming up January 23, 2018 The Borderline Bassmasters will hold their annual ice derby on Sunday, January 28th at Roosevelt Dam. Registration will go from 8-9am and the tournament will get underway at 9 and end at 3pm. The cost is fifteen dollars. Everyone will fish for bass, northern and perch. Cash will be awarded to the winners. For more ...
Wood benefit dart tournament coming up January 23, 2018 A benefit dart tournament will be held in Wood on Saturday, February 3rd with a sixty dollar entry fee and one hundred percent payout with a thirty two team limit. Check-in time will be 8am and the start time is 9am at the Wood Community Hall. Blind draws will be held on Friday, February 2nd ...
Check-R-Board Days coming up Wednesday January 22, 2018 Don't forget that Hansen Mueller, who is a Purina certified expert dealer in Colome, will hold their Purina Check-R-Board Days, along with their annual cow chip auction coming up on Wednesday, January 24th at Skatetown on Main Street in Colome. Stop by and enjoy supper, the auction, booking specials and more. To RSVP for the ...
RECENT SPORTS

Schedule for Tuesday January 23, 2018 Boys Basketball Winner at Todd County on Magic 93 Colome at Kimball/White Lake Jones County at Lyman Girls Basketball Bennett County at White River Avon at Burke/South Central Boys and Girls Basketball Madison at Chamberlain Platte/Geddes at Parkston St. Francis ...
Scores from Monday January 23, 2018 BOYS' BASKETBALL Bison 68, Dupree 37 Clark/Willow Lake 66, Great Plains Lutheran 42 Hamlin 70, Tiospa Zina Tribal 64 Heart River, N.D. 59, Harding County 41 Iroquois 55, Estelline 36 Northwestern 72, Groton Area 57 Warner 59, ...
Coverage from Mission tomorrow January 22, 2018 Scott Schramm will provide you with coverage of boys high school basketball tomorrow night from the Ben Reifel Auditorium in Mission as the Todd County Falcons will host the Winner ...