Thursday, July 20th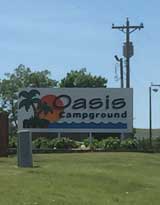 Today Isolated showers and thunderstorms. Partly sunny, with a high near 93. East wind 7 to 10 mph. Chance of precipitation is 20%.
Tonight A 40 percent chance of showers and thunderstorms. Mostly cloudy, with a low around 71. East wind 8 to 13 mph.
Friday Partly sunny, with a high near 98. Southeast wind around 8 mph becoming northwest in the afternoon.
Friday Night Partly cloudy, with a low around 68. Northwest wind 7 to 9 mph.
Click Here For Any Cancellations & Postponements!
RECENT NEWS

Fallen hero service to happen in Long Pine July 20, 2017 A fallen hero from the Korean War is coming home. Richard J. Seadore, who enlisted in the army from Mellette County, was captured during a battle north of Seoul and later died in a POW camp in North Korea in 1951. A graveside service will be held with full military honors on August 4th beginning ...
Dennis Hansen selected as 'Promoter of the Year' July 20, 2017 Come help Dennis Hanson and the Carlock Dance Hall celebrate as he has been selected as "Promoter of the Year" by the South Dakota Country Music Hall of Fame! A reception will be held at Carlock Dance Hall on Sunday, July 30th with music starting at 2 and lunch will be served. There will be ...
Hunt Safe class to happen July 28th and 29th July 19, 2017 A Tripp County Hunt Safe Class will take place on Friday, July 28th from 6:30-9pm and on Saturday, July 29th from 8am-5pm at the Rosebud Arrow, Rod & Gun Club in Winner. The classes are open to ages eleven and up. Students must attend both class sessions. To register, go to gfp.sd.gov/hunt-ed, or you can ...
RECENT SPORTS

Preview for the State B Legion Baseball Tournament July 20, 2017 The 2017 Class B State Legion Baseball Tournament will get underway Friday morning at Leahy Bowl! 10am, Region 6 Champion Groton will take on Region 3B Champ Vermillion. Game two ...
Schedule for Thursday July 20, 2017 Day 1 of Sunshine League Amateur Baseball Tournament in Parkston 6pm- Alexandria vs Wagner 8pm- Winner/Colome vs Platte Teener Baseball Winner and Tabor at Gregory Colome at Wagner
Coverage from Leahy Bowl tomorrow! July 20, 2017 Doski will be at Leahy Bowl for coverage of the State B Legion Baseball Tournament on Friday as he will cover games three and four. Game three will start at ...