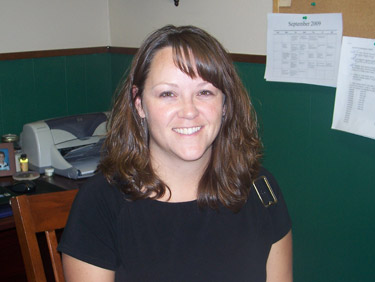 Hi, I'm Leslie Schramm, Scott's wife, and salesperson here at KWYR. I started back in 2004, and have become a jack of all trades, so to speak. I handle various sales accounts from Winner, Pierre, Presho, Chamberlain, Mitchell, Sioux Falls, Murdo, White River, and North Central Nebraska areas.
I also work, when needed, on the air, and take care of payroll, and whatever needs to be done here at KWYR.
I am a 1993 graduate of Winner High School, and attended college at South Dakota State, Black HIlls State and Southeast Tech in Sioux Falls.
Scott and I have one child, Isaac, and maybe someday, he too will work here at KWYR, who knows!
We hope you enjoy our local product, both on the AM and FM stations, plus our website. Give kwyr.com a try, we hope you make it your homepage. Thanks for supporting radio.