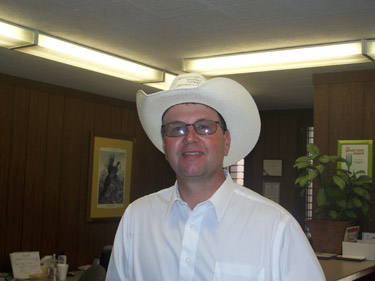 Hi, I'm Steve Nies, Chief Engineer here at KWYR AM and FM. I've been employed at KWYR for well over 10 years, and I take care of technical issues that may come up.
I graduated from Bennett County High School, following high school, I enlisted in the Army. Later, I attended Mitchell Vo-tech with an emphasis in electronics and communications. I have also worked for South Dakota Public Broadcasting, and have worked in Central South Dakota as an electrician as well.
I married Cindy Whitley back in 2000, and we live just outside of town in the Western Suburbs.