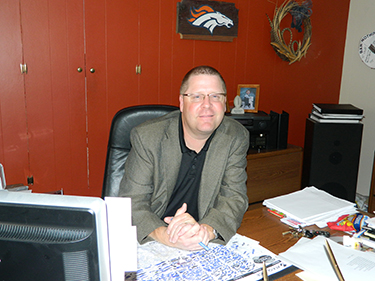 Hi, I'm Scott Schramm, Owner/General Manager of KWYR AM and FM. I've been in the radio business since 1987, and I've been an Owner since 1996. I've seen a lot of changes in this business, and the Radio business will continue to change. But, our commitment to local radio will never change. This is a locally owned radio combo, something that is quite rare in the United States and even South Dakota these days.
Tell your friends to give us a try if they have not. I think they will be excited about our local product, on both Magic 93 and Country 1260, and remember, we stream too at kwyr.com.
I have worked on the eastern end of the state in Sioux Falls and Vermillion, and on the western end of the state in the Rapid City Radio market, and began in the business in 1987, right here at KWYR, as a part time DJ. As I mentioned above, lots has changed in this business over the past 25 years. Technology has taken over a good portion of the Radio business, but as mentioned before, our commitment to local radio will continue.
I am a graduate of Winner High School in 1990, and the University of South Dakota in 1994, with a Mass Communications Major. I'm happy to be a part of the Winner community, and a part of the business community in Central South Dakota and North Central Nebraska. We have some big things planned over the next couple of years here at KWYR Radio, and we look forward to a great future, with you, as our listeners, clients and friends. Thanks for your listenership to Magic 93 FM, and Country 1260 AM